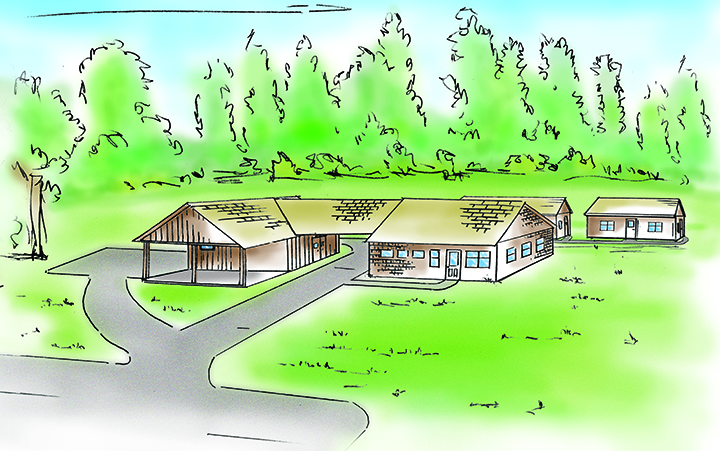 WE CONTINUE TO ACCEPT CONTRIBUTIONS FOR THE MAINE TRAIL CENTER. BE A TRAIL CHAMPION!
THE MAINE TRAIL CENTER
"MATC volunteers epitomize the hardworking, independent spirit of Maine
– without them, the A.T. in Maine would not exist."
-David B. Field, Honorary Campaign Chair
More than 400 donors have contributed $1,876,066
Trail Champions is a visionary, long anticipated and thoughtfully planned capital campaign to establish a permanent home for the Maine Trail Crew and the Maine Appalachian Trail Club.
If the Trail Champions Campaign for the Maine Trail Center were a hike from Grafton Notch to Katahdin, we would be on the shore of Pemadumcook Lake with Katahdin less than 40 trail miles away!
Last year at this time we had raised $1,288,000. As of now we have exceeded our expectations and raised $1,876,000! Labor, material shortages and high fuel prices continue to generate increased construction costs. Building projects around the state and across the country are facing the same issues. We now project that we will need another $470,000 to build the Maine Trail Center and we are working hard to reach the goal.
Many exciting projects are happening in Skowhegan, and we are seeing enthusiastic support for the Maine Trail Center, a project that will bring new people with an additional outdoors focus to the town.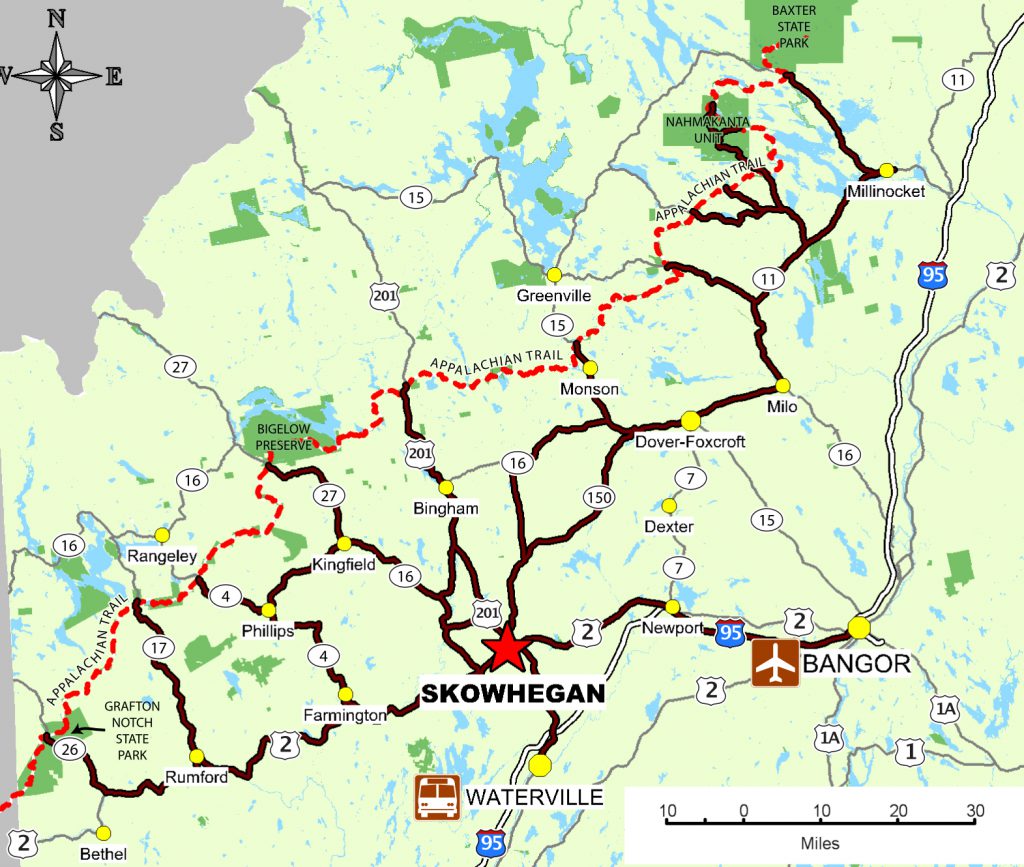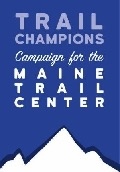 Our Mission: To build the Maine Trail Center, a multi-use facility dedicated to the maintenance and protection of the Appalachian Trail in Maine. The Center will host trail building and environmental education and train the youth, the next generation of trail maintainers.
The Need for the Maine Trail Center
MATC President Lester Kenway presented the Trail Champions campaign at the Annual Meeting on April 17, 2021
Contributions to Trail Champions are supporting the construction of the Maine Trail Center in Skowhegan, ME
We invite you to learn more and consider becoming a Trail Champion.
We continue to accept contributions to cover projected cost increases in building
materials and infrastructure.