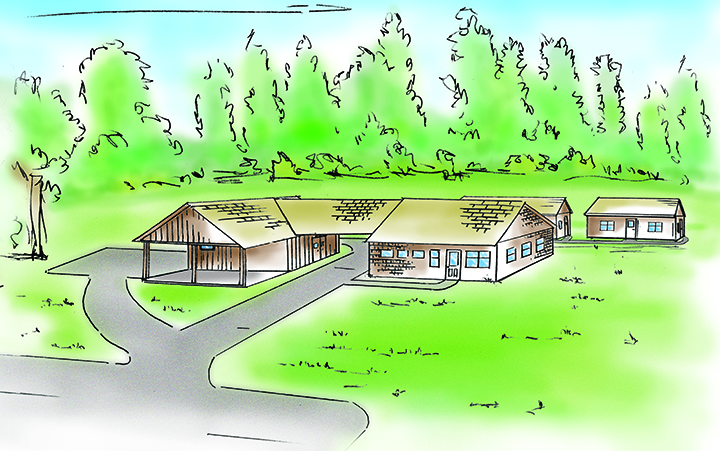 become a
trail champion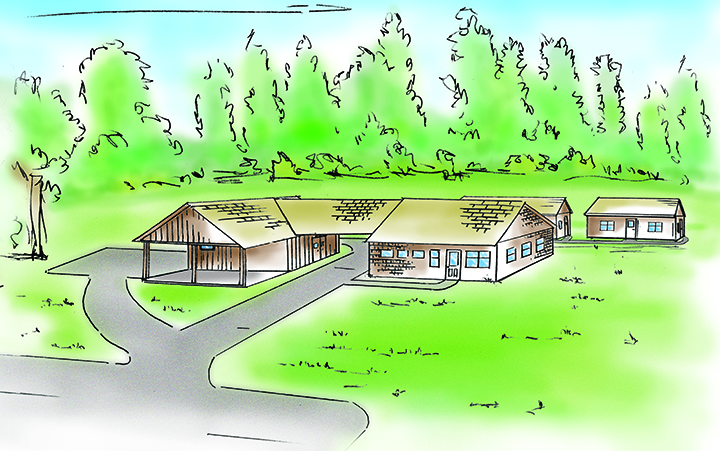 Your generous gift will bring us one step closer to building the Maine Trail Center
Are You Ready To Become A Trail Champion?
You can donate on-line with credit card or by downloading and mailing in form
All contributions are tax-deductible to the fullest extent of the law. MATC is a 501(c)(3) nonprofit organization.
---
Trail champions naming gift opportunities
Interested in Naming Opportunities?
Please contact Lester Kenway, MATC President
Email: president@matc.org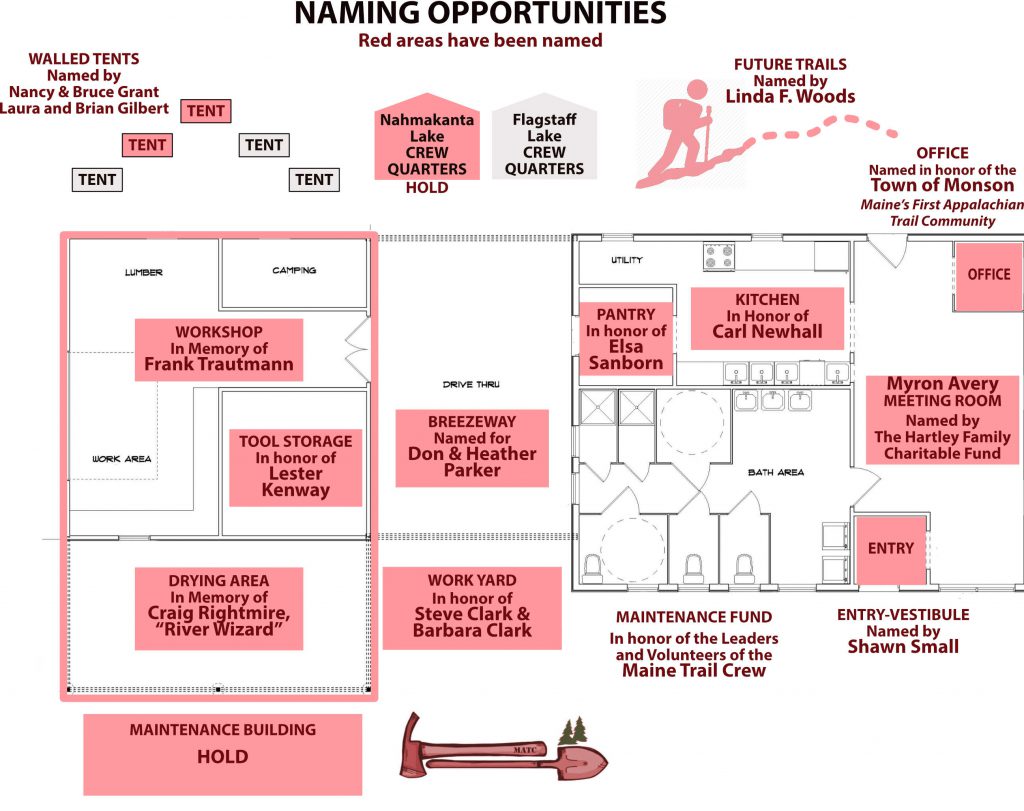 MAINE TRAIL CENTER
$750,000 to name the entire facility
Maintenance Fund

In Honor of the

Leaders and Volunteers of




the Maine Trail Crew

MAIN BUILDING
Meeting Room
In honor of Myron Avery
Kitchen
In honor of Carl Newhall
Pantry
In honor of Elsa Sanborn
Screw Auger Falls
$20,000 to name the Showers and Laundry Facilities
Falling Waters
$20,000 to name the Restrooms
Vestibule
Named by Shawn Small
Crew Coordinator Office
In honor of the Town of Monson – Maine's first Appalachian Trail Community
MAINTENANCE BUILDING
Maintenance Building
Hold
Tool Storage Room
In honor of Lester Kenway
Camping Storage Room
$10,000
Drying Area
In memory of Craig Rightmire, "River Wizard"
Workshop
In memory of Frank Trautmann
Breezeway
Named by Don & Heather Parker
CREW QUARTERS
Two buildings, each with three bunk rooms
Nahmakanta Lake
Hold
Flagstaff Lake
$20,000 Crew Quarters Building – Hold
Bunk Rooms (6)
$10,000 each to name one bunk room
Walled Tents (5)
$1,500 each to name a Walled Tent
1 – Named by Nancy & Bruce Grant
1 – Named by Laura & Brian Gilbert
OUTDOORS
Work Yard
In honor of Steve Clark and Barbara Clark
Parking Area
$15,000
Future Trails

Named by Linda F. Woods

Private Drive
$100,000
UTILITES
Electric
$30,000
Communications
$30,000
Water
$45,000
*The facility will be referred to as the Maine Trail Center.
Naming signage will read: Maine Trail Center, "A Gift of…" or, "A Gift to Honor…"
---